Workflow
To integrate Freshdesk with the Field Nation Platform:
Webhook options can be found in the Automations under the Workflows settings in the Admin section.
Ticket Creation will take us to the triggering settings where we can set a webhook for the new ticket creation event.

Click on the New Rule button to set a new trigger.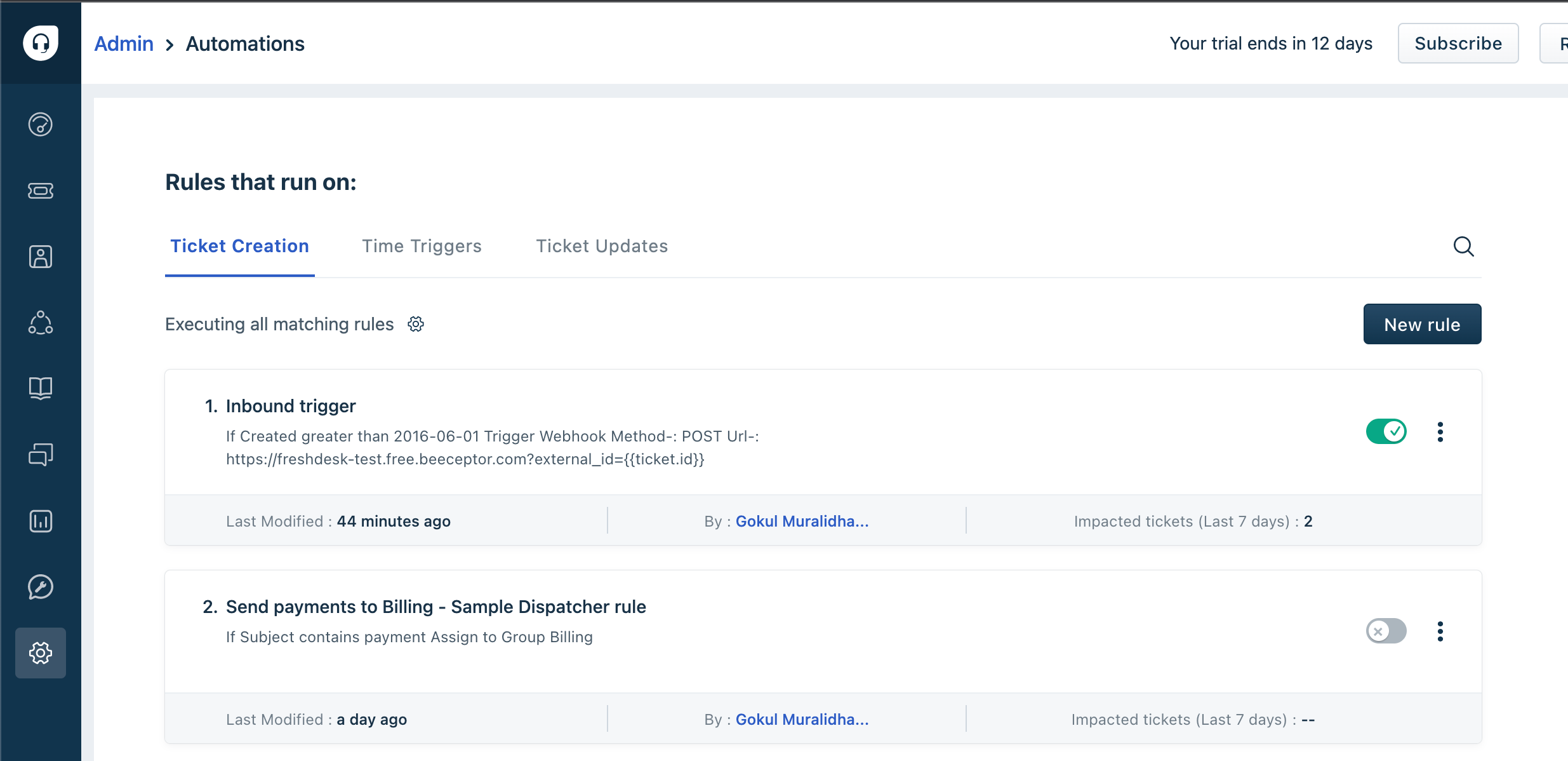 In the new rule form, select the condition you want to trigger the integration. Add the "trigger webhook" action.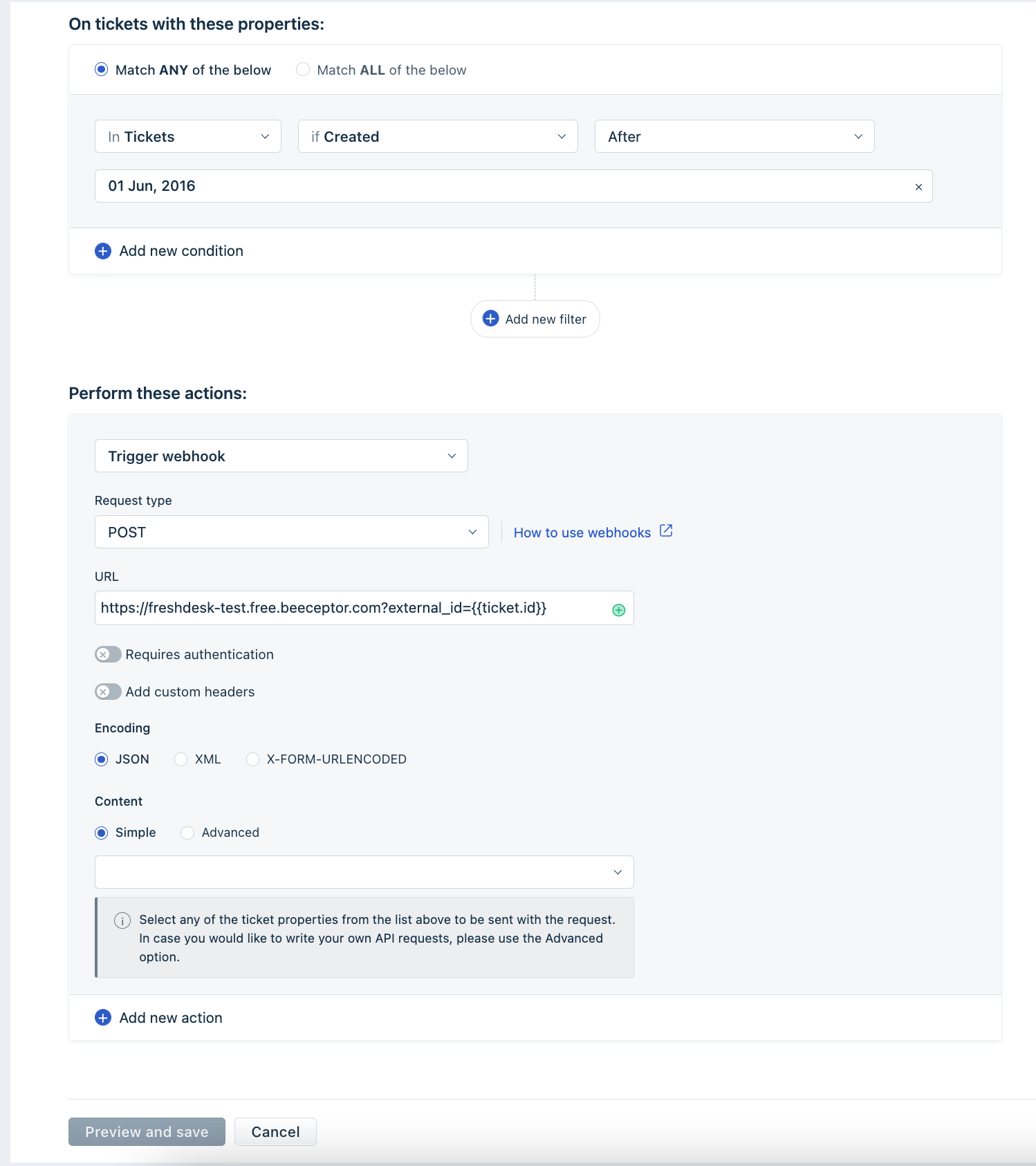 Note that the URL should be the trigger URL found at the bottom of the integration settings page in Field Nation, with external_id={{ticket.id}} added to the end: